IRC Global Executive Search Partners is a global professional alliance of executive search firms, united in our commitment to deliver exceptional leadership.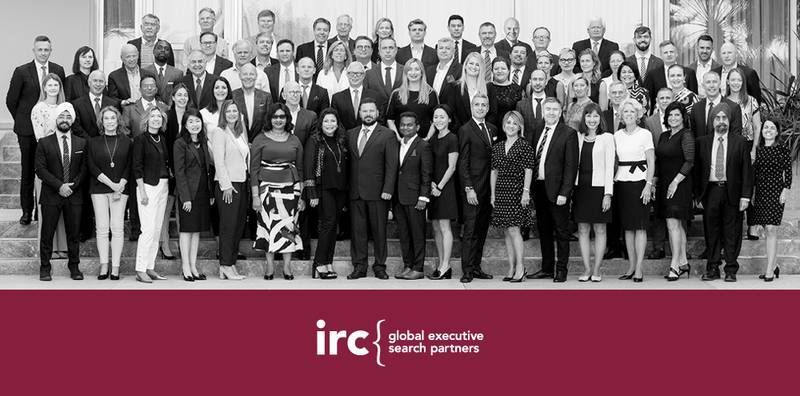 With a growing roster of leading executive search firms across Europe, Middle East, the Americas, Africa, Asia and Australia, IRC Global Executive Search Partners has more than 350 accomplished executive search professionals in 90+ offices across 6 continents.
Our clients range from large multinationals to middle market companies, and we have a track record of more than 30,000 completed assignments for 3,000+ clients in almost every conceivable industry segment and function.
Ranked as the world's largest executive search alliance in terms of geographical coverage, IRC Global Executive Search Partners embodies the best of both worlds – Globally Connected and Locally Committed.

In March 2016 IRC Global Executive Search Partners launched the IRC Institute – a global community of business professionals with a common interest in developing practical knowledge related to leadership, management and the development of senior talent. The IRC Institute launches with a series of case studies and white papers by exploring intercultural management as the overarching theme. We welcome you to visit the IRC Institute website.
IRC Locations & Offices