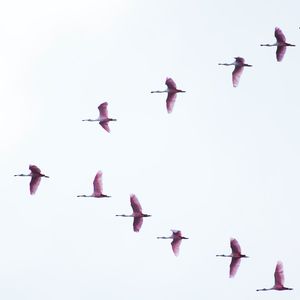 Board governance has changed significantly in light of the historic transformations that rocked the corporate world on a global level. Boards are meeting virtually and far more often than they used to. That means that more thought has to be put into how the meeting should be run, as well as how to foster more open conversation among the participants.
The nature of hiring new directors and building and maintaining relationships within the group has also changed, due to fewer in-person interactions. The physical distance makes it harder for leaders to manage numerous teams from afar. Dynamics between the board and different management teams shift and areas of responsibility between different management teams can overlap and clash.
Leadership teams are certainly being kept on their toes as different factors seem to change the rules of the game on a daily basis. Many boards find themselves focusing on risk management and putting out fires as opposed to strategic and long-term goals.
When change is the name of the game
In order to optimize a board's activity and lead a company to succeed in times of crisis, its leadership needs to find a way to keep its eye on the prize and learn to lead through the change. In the corporate world, that translates to maintaining a growth mindset and focusing on the wider picture.
While that may be easier said than done, there are certain steps today's leaders can take to help them steer their companies toward success even in a time of constant change.
Today's decision-makers- from CEO to team manager- need to stay one step ahead of the game in order to foresee any curveballs. They need to be prepared to pivot quickly when necessary and be flexible, yet remain focused on the priorities that are essential to the company.
Leaders also need to put in the work to earn and maintain the trust of their employees and consumers. This means focusing on the issues that matter to them the most, like Diversity, Equity and Inclusion (DEI) and sustainability.
As their priorities shift, companies may find themselves inclined to narrow down the types of projects they undertake. This will ultimately make for a more streamlined portfolio, and will make it easier for these companies to change direction if and when the time comes.
But perhaps the most important leadership tool these decision-makers need to hone is the ability and willingness to ask the basic but important questions. They need to be introspective and consider how and where their efforts need to be more focused, and where they need to direct their support.
There's no I in Team
No leader can be successful without the support of their peers, especially when the time comes to make difficult decisions. And yet no business can run solely on one, unanimous voice.
Conformity can be a dangerous thing in the boardroom.
Decisions need to be products of dialogue, diverse perspectives, differing opinions and collaboration. If the room is in full agreement, that means that something is amiss. Otherwise, companies run the risk of decreased engagement and a decline in productivity and innovation. With no one to answer to, decision-makers are bound to make mistakes.
Help your leader help you
How can a board room be truly supportive of its leader, in a way that's constructive and beneficial for all parties?
First, check in with your CEO.
Remember that they're people, too, and that their wellbeing can often directly impact the success of the company. Leaders don't always prioritize their own health and welfare, and it can be a lonely and overwhelming role. Boards would do well to assign a member whose job it is to interface with the CEO (or other team leader) on a regular basis.
More and more of today's contemporary leaders are open to the value and support that their teams can provide. They're willing to let their guards down and be transparent about their own processes, development and weaknesses.
In the same vein, it is important to remember that CEOs are not perfect; they are vulnerable and can make mistakes. Now more than ever, communication lines need to be open between executives and employees.
Ultimately, there is no one-size-fits-all solution that will optimize board leadership and general decision-making within a company. Each individual and group will have to find their own way to adapt to the new post-pandemic landscape.
But above all, today's leaders need to learn to lean into change.