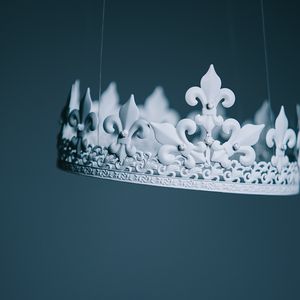 This past year, in the midst of a potential health crisis on its production lines, one Israeli company found itself in need of a major production and PR overhaul, as well as in need of new leadership to lead the charge, following the previous executive's resignation. For the first time in the company's history, rather than going the succession route, the company found itself reaching out to a headhunting firm, in search of the ideal leadership candidate to add to its team. This, assuming that fresh eyes and a fresh perspective were exactly what was needed to optimize production protocols, ensure employee and customer safety, and restore the company's reputation, in local and international markets.
Indeed, as staffing shortages become increasingly more prevalent across industries and around the world, more and more companies like yours face the succession vs. search dilemma. What happens when your organization's existing leadership must be replaced? What happens when crisis or change hits, and those executives your organization has known and trusted for years, hand in their letters of resignation? What are you to do when you find yourself short a leader - do you look inward toward your existing employees and search for an "heir to the throne," or do you cast your net far and wide, and assume the risk and resources for searching for "new blood" to revive your organization in its time of need?
Succession isn't always clear cut
At first glance, succession seems to be the most natural choice for growth-oriented companies. Having spent time, money, and other resources hiring, training, and developing employees, organizations often assume that promoting those already on the payroll guarantees a leader who knows and is aligned with the company's values, mission, and goals, and is primed to assume the next-level position.
However, having employees "leapfrog" into leadership positions does not guarantee success. While they may understand the company's strategy, they may not be ready or skilled at the leadership side of its implementation; some people are more micro-oriented than others, and leaders must always be able to see and attend to the macro side of your business. What's more, your board of directors or advisory board may not always see eye-to-eye on who should be promoted from within, allowing personal biases and agendas to govern decision-making, rather than the company's best interests. In such situations, the money saved by promoting in-house (yes, it is ostensibly cheaper than hiring from outside the borders of your organization), can easily be lost in the form of reduced productivity, production, revenues, and your organization's prized reputation.
After all, executives being replaced poorly is just as bad - or even worse - than executives having to be replaced, in the first place.
Note that, often, the money that could be spent on retention isn't being allocated towards existing employee development, losing organizations those employees who are willing to learn on the job and assume leadership positions.
Sometimes, an outside perspective is exactly what your organization needs
There are several reasons why succession isn't in your organization's cards. Your organization might not have suitable candidates for the available leadership position already on staff or the time needed to develop an existing team member into a leader. You may not have correctly implemented a succession strategy, or perhaps, you're simply looking for a fresh outlook, to help you successfully navigate change (innovation, crisis, or scandal). In such cases, searching for the perfect executive outside of your organization's team roster is the way to go. Plus, when you search for leaders externally, you don't have to focus your resources on developing entry-level talents, when you can source the exact executives with the precise leadership skills you seek (as it is, most job postings require previous experience, nowadays).
Currently, over one-third (37%) of Fortune 1,000 companies are run by external hires, selected for their skills and drive, rather than their previous familiarity with the company. The result: an unbiased and independent outlook on the company's status quo, and an eagerness to implement new and, at times, game-changing policies and practices, to breathe new life into everyday and long-term strategies and operations.
For example, Lou Gerstner was IBM's first CEO to be hired externally. Focusing on simplicity and execution, and studying the company's employees' strengths, he was able to save IBM from impending bankruptcy, and create a springboard for the success the company knows today. Surely, growth-oriented businesses across sectors would want to emulate the example he set forth, and generate the same (or even better) results.
Bringing in an external partner for optimized executive search
To make the executive search and assimilation process as simple and successful as possible, growth-oriented companies can partner with an external search and consulting firm, like Hunter. Equipped with years of experience and expertise in the fields of executive search, development, and mentoring, we know exactly which characteristics future leaders should possess, and are skilled at matching the right executives with the right companies looking to hire. We additionally consult both sides, ensuring maximum alignment on vision, goals, expectations, and other mission-critical factors.
When faced with crisis and/or change, succession doesn't have to be your only option. Talk to us about executive search, for your organization's open leadership position/s. >> https://hunter.co.il/en/contact/