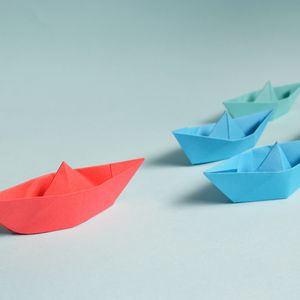 The post-Covid world has significantly changed the face of the executive search market. Having spent the better part of two years drifting in and out of lockdowns, supply chain disruptions, and furloughs, people working in industrial and commercial sectors are in the market for a change.
New normal, new challenges
This tug of war between employees looking to move to high-tech and low-tech companies struggling to recruit quality talents using traditional hiring practices isn't benefiting anyone. According to Israel's Central Bureau of Statistics, as of April 2022, there are roughly 150 thousand open positions in Israel, spread out over the industrial, commercial, and service sectors.
Low-tech companies, flourishing thanks to high-tech innovations that make their operations smoother, smarter, safer, and more successful, are in need of those talents who might be interested in high-tech-type jobs, but whose experience is limited to the low-tech world. Yet, these companies are struggling to find employees to keep their success streaks running smooth. As a result, more high-tech-oriented jobs are opening up in said low-tech fields, opening the doors to unprecedented opportunities for those looking to scale their skills and experience the benefits of high-tech, while still working in "familiar territory."
There is a need for a novel strategy that will allow candidates to feel that they're getting the same critical conditions in the industrial and commercial sectors, as they'd otherwise be getting if they were working in high-tech.
Generating value for organizations, in every sector
The changes brought on by the Covid-19 pandemic pose unprecedented challenges for companies and, therefore, for headhunters. With the job market shifting from an employer-driven environment to one that is innately employee-driven - especially in low-tech sectors like industrial, commercial, and service - it is up to us to adapt our headhunting processes to make successful matches in any industry.
To successfully recruit candidates to work in the low-tech space, companies must adapt their hiring and employment practices as well. First, they must compromise on their on-premises work ethos, and adapt to a hybrid work model. More and more employees want to cut the cost and time associated with daily commutes and have come to appreciate working in their pajamas, as they did while under lockdown. Allowing even lower-level employees to work from home instantly makes positions more attractive, even when the salary isn't as high as one might get working in high-tech.
Second, it's time to change the way companies view prior experience. When searching for candidates that check all job requirement boxes, companies often miss out on excellent talents who could easily excel in the position, with a little training and encouragement. Companies should instead focus on which candidates possess critical skills and high levels of motivation that will take the entire company to the next level.
Third, the large number of open positions and the smaller number of relevant, interested candidates, means that companies can no longer take their time making employment decisions. It's time to shorten recruitment processes, react fast, and stop missing out on great talents. For instance, communicating with candidates via WhatsApp can strengthen and personalize relationships and ensure fast responses.
Leveraging global trends to create local impact
At Hunter, our headhunters possess extensive knowledge of the recruiting world's business and economic culture.
Take the following case as an example. A local college was in the market for a new employee to fill a particular position. They had been recruiting for 3 months and were struggling to find suitable candidates. A Hunter headhunter went on the prowl, sifted through LinkedIn profiles and nearby industries, and ultimately found two matches; candidates who had not even been looking for employment, but were the right fit for the job, in terms of salary expectations, commute times, and job stability.
Another time, our very own Livnat Kizner was tasked with recruiting a Director of Finance for a well-known corporation. Said corporation had no idea what they were actually looking for, nor what the role's precise description and responsibilities entailed. Livnat ultimately found the perfect candidate for the job but felt that the candidate wouldn't commit to the position, without knowing exactly what she was getting herself into (and rightfully so!). Leveraging their vast knowledge of business culture, Livnat served as a go-between for the candidate, communicating this need to the corporation's leadership, which had to do its own homework and return with concrete answers, motivating the candidate to sign on.
From these examples, it is clear that, despite the turbulent post-Covid working/recruiting environment, Hunter is able to bring the right candidates to the right companies in the industrial and commercial sectors. In this way, these businesses are able to retain employees and all parties involved continue to benefit from the uptick in high-tech innovation while keeping critical industries up and running.
How can we help you match your employees' high-tech wants with your company's low-tech needs?