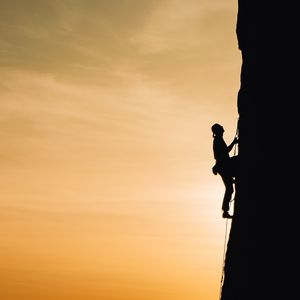 Today's world is no stranger to challenges and crises. In the past few years alone, we've endured a global pandemic, massive lockdowns, furloughs and layoffs, supply chain disruptions, recession, inflation, increased digitization, and more "new normals" than anyone of us would ever like to admit. Leaders must guide their teams, in good times and in bad, with the latter testing the bounds of their leadership capabilities and talents, forcing them to truly show "what they're made of."
It isn't easy, and it can be scary, but to display the continued agility and humanity that companies need to succeed in times of uncertainty and change, leaders must possess and display one trait, that sets them apart from the pack: courage. How leaders balance exhibiting courage and taking necessary risks ultimately defines how their team members respond and remain resilient in uncertain times.
In this first part of our two-part series on leadership in times of crisis, we'll take a deeper look at how leading with courage empowers entire teams and organizations to successfully navigate change, ambiguity, and crisis, and whether courageously taking risks is always in your leadership's best interests.
Sony's Courageous Covid Comeback
During the height of the pandemic, when the fear of loss was as great as it could be, Sony and other retail companies around the world exhibited true leadership. Despite human nature predisposing them to err on the side of caution, than freeze in their tracks and wait for the storm to subside, they shifted their focus to online sales, and offered new or newly-marketed products to those people forced to work from home.
These businesses were not alone in their experiences. Organizations and their leaders are forced to make "risky" decisions, each and every day. In times of change and crisis, the impacts of potential decisions being made can be less clear. Even with all the machine learning and artificial intelligence technologies on the planet, it can be impossible to predict, with absolute certainty, the exact outcomes and impacts of each and every decision, when so much is in the air, and our natural inclination is to avoid loss, at all costs.
What should leaders choose to do, when crisis hits? Should they stop and wait out the storm? Should they invest in "protective gear" and adapt, so that business can continue on, as normally as possible? What about expanding operations to new offerings and markets? Is that a risk worth taking?
To navigate your way through uncertainty, learning the company's ecosystem in-depth, and reaching out to internal players, as well as external sources, services, and stakeholders to understand which risks are worth courageously taking, and which will not likely be in the company's service, is key.
The courage to identify leadership potential
First things first, leaders must identify that a crisis or change is even taking place.
In doing so, leaders are better able to quickly and agily respond to events as they occur, prioritize tasks, and help the organization plan its next course of action. For example, one executive from an international branch of an American specialty chemicals and performance materials company quickly understood the implications of a global pandemic and cut his vacation short to set an emergency protocol in place, before the world and its supply chains shut down.
Second, leaders display courage, even if that means taking risks.
True leaders act in the organization's benefit, even if the risk to themselves (and the company) is tangible. For example, an Asia-based company specializing in photography technology found itself face-to-face with Covid-19, before much of the international community. One of the organization's leaders knew that the risk of contracting the virus at a meeting of people from various companies was great, but that the risk of not attending the meeting (before Zoom became the norm) was even greater to the company… so he went anyways. Was this act reckless? Perhaps, but it was also courageous, and influenced his development of a crisis management brochure for the entire company.
Third, leaders understand that two heads are better than one, and often (and should) look to bring in additional executives possessing the skills needed to navigate the organization to calmer waters.
It may not seem like times of crisis and change are ideal for bringing on new team members, but in fact, finding the right talents with precise experience and understanding of the challenges your organization faces is one of the bravest risks that can be taken. All the more so, when it comes to hiring executives who may not tick off all of your position's boxes, but possess clear leadership traits that are aligned with your company's DNA. While it may lead to more change in the short term, bravely taking on leaders who you've identified as able to introduce new perspectives and re-energize a burnt-out and fearful team will be worth its weight in gold.
Finally, leaders must be open to learning from others, and teaching others to do the same.
Once they understand the strengths and weaknesses of those people already on your teams, as well as those external forces influencing your organization's success in the here-and-now, including outside threats, new leaders can empower those executives already on board to assume leadership roles and develop soft skills themselves. This helps relieve some of the burden off the leader's shoulders, while also opening the door to brainstorming that can make taking risks seem less risky, thanks to the power of consensus. Note that you may need to invest in some executive development or mentorship activities, to help new executives unleash their leadership potential in full alignment with your company's needs and goals, and to avoid the pitfalls of poor search practices, that take CV and charisma alone into consideration.
Hunter has been courageously finding opportunities in obstacles, since 2008. Our Executive Search, Development, and Mentoring teams understand the balance between courage and risk, and are always happy to help you bring out the best in your executives, and/or find new, courageous leaders to thrive through change and crisis.
Ready to take the leap?