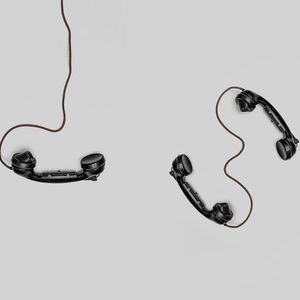 Quiet quitting. Everyone's talking about this trend, and it's creating quite the divide between employees and executives, leaving C-level managers scratching their heads, unsure what the next step should be. That said, it's pretty clear to everyone that this not-so-quiet protest isn't actually serving anyone's best interest; not the employee's, not the employer's, and definitely not the company as a whole. That is why we, at Hunter, have decided to make some noise about what must be done to turn this trend into an opportunity for learning, resolution, and growth.
First, stop calling it quiet quitting.
While some impassioned employees are quietly trying to get away with doing the least amount of work possible without foregoing their paychecks, the vast majority of "quiet quitters" are simply on a mission to "act their wage." Practically speaking, this means that they've stopped going above and beyond the scope of their job description and work hours, and have started doing exactly what they were hired to do. They don't really want the company to suffer, but they don't feel seen, heard, or valued and they want the "higher-ups" to take notice.
Instead, call it pervasive miscommunicating
The truth is, what is currently being called "quiet quitting" is one giant misunderstanding, brought on by a broken telephone of sorts. There is a very real and pressing need for employees, across levels, to work within the bounds of clearly defined roles. Employees should be expected to give it their all, within the framework of what they were hired to do. But what happens when assumptions are made about workplace culture and requirements (by employees and executives), without checking that they're aligned with reality? Disaster, disconnect, and disengagement!
Communication must be ongoing and it must be a two-way street. Employees should be expected to approach mid-level managers with their needs, as they arise. After all, managers are not mind readers. In return, managers and executives should make it their mission to learn what employees need to feel satisfied and motivated on the job, and use their knowledge, experience, and executive discretion to provide it, when possible.
What can be done to mend the status quo?
Rather than quietly reducing the productivity, employees can adopt tactics that help them set healthy boundaries, manage their own timetables, and ensure they are treated appropriately. Sometimes, it helps to confer with organizational consultants, so that this is done openly and honestly, yet with the utmost respect, to achieve the desired goals.
Managers, in turn should take measures to provide employees with the sense of well-being on the job they need. How? By creating positive relationships with each employee, and supporting their day-to-day needs with tools, techniques, and (again) open lines of communication that breed trust. Consistently being clear on company and personal values and focusing on goals that extend beyond the company's bottom line are key. In doing so, C-levels can become instrumental in growing the company in a healthier way; one that's more likely to be maintained and even scale, in the years to come.
Invest in developing employees and executives alike.
When faced with employees who are not living up to the potential they evoked during their interview process, real leaders should always maintain open lines of communication and invest in employee training and development to help them advance and find fulfillment at work. If, at the end of the day, they are forced to make tough yet smart decisions to replace employees who are burnt out and not pulling their weight (within the scope of their clearly defined positions), this should, of course, be done as cordially and as transparently as possible.
Regardless of whether your company is looking to fill positions or elevate the abilities and morale of existing employees, Hunter is here to help. Our global consulting firm specializes in helping companies create positive, honest, and effective relationships between employees and leadership members, through global search, development, and mentoring services. We believe that laying out expectations and investing in employee training and development are critical in fostering the sense of wellbeing all company members need to feel valued and motivated to give it their all, each and every day.
Stop fearing quiet quitters. Instead tell us, how do you plan to transform this trend into a growth opportunity for your organization?