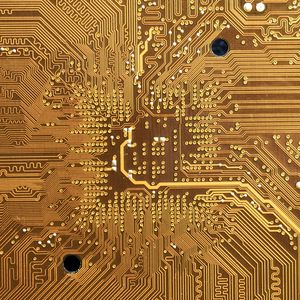 Semiconductor companies around the world are in luck. Despite the Covid-19 pandemic and its logistics and supply chain challenges brought on by massive lockdowns and stay-at-home orders, demand for chips has never faltered. Quite the opposite; demand has only continued to skyrocket over the past few years. Globally, the semiconductor industry grew by approximately 10% between 2020 and 2021, reaching all-time high revenue worth, from $500 billion, up $50 billion, in just one year.
That said, despite working at full capacity, fabs simply don't have the manpower they need to keep up with this surge in demand. Facing one of its largest talent shortages of all time, the semiconductor industry's output has been drastically reduced, leading to supply delays of six months, or longer. Taiwan, for example, home to Taiwan Semiconductor Manufacturing Company (TSMC), the world's largest semiconductor producer, has had customers lining up to snag highly-coveted and hard-to-come-by products, yet continues to struggle to expand its activities beyond its Taipei foundry. As such, the tight production capacity for the chips it produces remains.
Too many interdependencies, too few specialized talents
First of all, it's important to understand that the semiconductor industry is made up of multiple different segments, such as analog, discrete, logic, memory, optical components, and sensors. Companies within the industry tend to specialize in one or more particular segments, and certain markets tend to focus on particular areas of expertise. As such, companies are not in the market for standard employees capable of executing end-to-end (and routine) semiconductor design and manufacturing services. Rather, the talents needed to drive these companies forward must be highly specialized experts in very specific fields. For example, while Taiwan dominates pure-play foundry and assembly and testing operations, when it comes to intellectual property and electronic design automation, the US reigns supreme, and Europe serves as a significant source for materials, apart from those for wafers.
The result of this geographic dispersion is a web of interdependencies that easily disrupts the entire supply and value chain, if even one specialization is running sub-optimally. Semiconductor companies are not falling behind because their talents aren't good enough; they're failing to identify and recruit the right types of talents, for the right positions. As more and more international companies set up r&d centers in Israel or even acquire Israeli semiconductor companies, there may be hundreds or even thousands of openings for CPU architects and other semiconductor industry professionals projected for each year in the country, over the coming decade. However, the select talents who know their wafers from their wet etchings aren't exactly running to leave their existing positions, and join yours. They know they're in demand, and won't defect to a new employer unless it's extremely worth their while. Organizations that are able to overcome this hurdle and snag the right specialists for their open positions, will easily become the next leader of the great and powerful semiconductor industry, in the coming years.
Building relationships that build semiconductor businesses
Resolving the semiconductor talent crisis is, first and foremost, a relationship-building mission, one that begins within each company's leadership, and includes aligning the company's mission, vision, and goals, with those to which its employees - existing and potential future - can relate. Here, resilience, agility, and communication are key (between managers and employees, as well as between the company and its suppliers). In reality, these elements are even more important than creating a future-forward, perk-filled place of work. In-office coffee bars are nice, but in-house dialogue and support are what truly make employees feel at home and valued on the job.
Several companies are already jumping on the relationship-building bandwagon, targeting the semiconductor specialists of tomorrow, today. For example, Samsung Austin Semiconductor started a high school graduate internship program that exposes students to potential careers in the semiconductor field, and SEMI and the American Semiconductor Academy are creating a workforce development program involving universities and colleges across the US, with the goal of bridging the industry's talent gap. Other companies are looking to collaborate with one another to build on each other's existing talent forces, while still others are recruiting in-house, leading to unprecedented development and growth opportunities for existing employees, of varying levels of experience and hailing from different specializations.
Hunter's very own Adi Ironi, a partner and GM Talent Search is doing his part to help leading companies in the hardware and semiconductor market recruit the senior managers and specialists they need. Together with Ofer Lax, our in-house recruitment expert, they work tirelessly to network and make successful matches that grow into lasting relationships between companies and candidates in this popular field, reaching beyond traditional recruitment methods, including LinkedIn. In Ofer's words, the key to overcoming the semiconductor talent shortage rests in understanding "what they want to do, now and in the future; what the right career move might be for THEM; and truly motivates them to wake up each morning, ready to take on the day and filled with a sense of purpose and satisfaction."
How can we help you transform the semiconductor talent shortage into professional abundance?