The Netherlands and the agricultural sector have always been closely connected. Some 24% of the world's trade in horticultural products is in Dutch hands, while 50% of global trade in floricultural products are controlled by Dutch companies. The Netherlands is the world's number one in greenhouse horticulture, the number one producer of onions, and the number one exporter (in value) of fresh vegetables.
So it's a global giant. The majority of products are – obviously - intended for the foreign market. In 2019, the export value was € 94.5 billion, 4.6% higher than the previous year. This makes the Netherlands the second-largest agricultural exporter in the world after the United States. Horticulture is the most important sector, with floriculture (such as flower bulbs, plants and nursery products, € 9.5 billion), vegetables (€ 7.3 billion) and fruit (€ 6.2 billion).
The Dutch horticulture top 100 ranking is boosting innovation and putting the industry in the international spotlight;
Expert Committee Chairman Ben Verwaayen is shaking up the list and looking at cluster thinking in a traditional sector;
Venture capitalists and PE firms are discovering horticulture. It doesn't work in all cases because it's not a one-size-fits-all sector;
Horticulture is not about fast money, investors will need a longer breath.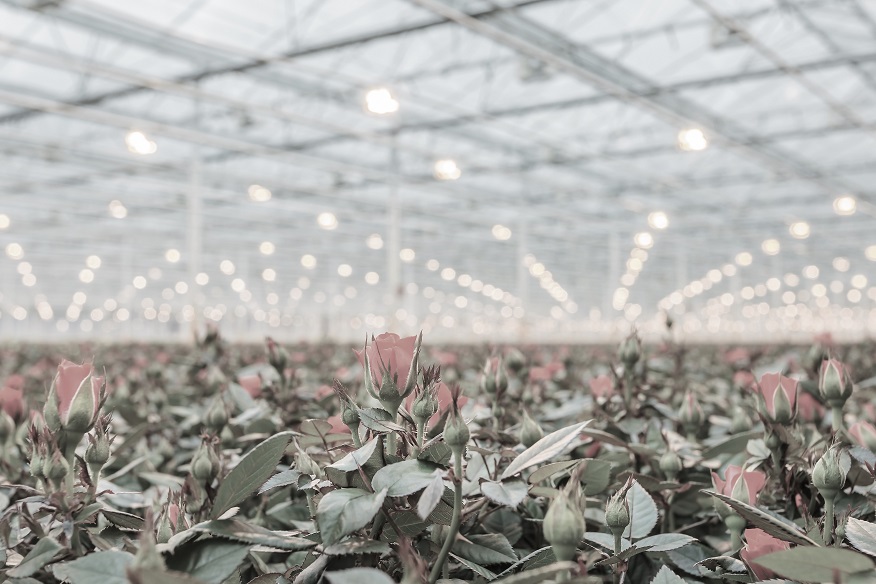 Hillenraad100
For years, the Dutch horticultural sector has a top 100 ranking list of the most prestigious companies in the sector. This list, the Hillenraad100, is used by entrepreneurs, investors and decision makers as a reference for developments and trends in the industry. Being listed is an unequivocal confirmation of a company's reputation. The 13-member Expert Committee of Hillenraad100 assesses the companies on a basis of 19 factors, including strategy, market position, organizational performance, innovation and corporate social responsibility.
 Since the last edition, the Hillenraad100 Expert Committee has been chaired by Ben Verwaayen. Ben has been, among other things, CEO for a number of companies, including Alcatel-Lucent SA and BT plc. He was also President of KPN Telecom and a Non-Executive Director of Bharti Airtel. Why did 'Mr. Telecom' accept the invitation when he was asked to lead the Expert Committee for the Hillenraad100?
"I am from the Westland, the heart of Dutch horticulture myself so I have been familiar with the most important players in this sector for many years. In my time at KPN I have been able to help the industry to improve their quality assurance standards. Together with CEOs from large Dutch companies we stated that it is important that horticulture in the Netherlands is among the "best in class" when it comes to quality. A few years ago, I was also involved in to better map the course of the sector and its future ambitions."
The Hillenraad100 Expert Committee determines the ranking within various categories. As the figurehead of this jury, Ben Verwaayen mainly asks critical questions and likes to bring 'the view from the outside in' which was visible immediately.
In this way he has uncovered real diamonds of innovation. Under his leadership, the top 10 has been shaken up, to the dismay of the companies that had to accept a lower position on the list. The fact that some companies disagreed with their new ranking indicates how much value companies attach to the Hillenraad100.
"Our society places ever-changing demands on companies that provide products and services. Also in the horticulture sector, Ben Verwaayen comments. "We also need to stay away from traditional chain thinking and the role of the regular supplier. In a chain, everyone does their own thing, in fact independent of the other. That has worked well for years, but the current time asks for different requirements. Companies that understand that work more in a cluster and are better prepared for the future.
When working in a cluster, the mutual boundaries blur and dynamics predominate. For example, knowledge institutes also play a role in this. But also the government. As an entrepreneur you should have the impression that the government is behind you and that you are welcome and I think our government is doing very well."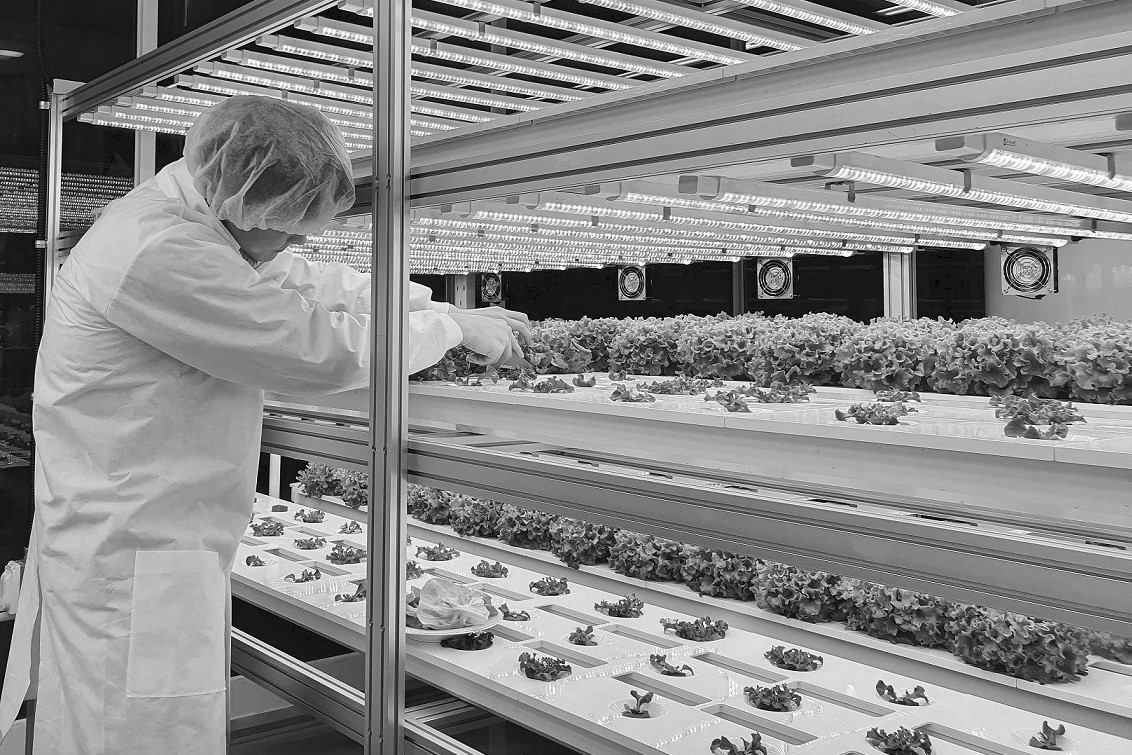 Greenhouse technology firm KUBO is number 1 company in the Hillenraad100 and symbolizes what horticulture is going through right now: internationalization driven by high technology. New technology has turned a large part of traditional thinking on its head. The real frontrunners in the sector see this and are working on it. The green genetics companies are increasingly concerned with data-driven high-tech breeding. Most notable is the advance of technology companies in high-tech production systems, the engineers and technicians who supply greenhouses with all associated technology worldwide. They can go at full speed if they also combine their product and brainpower with a result obligation. Until a few years ago, they were mainly turnkey suppliers. Now they are ready for a new role, with even more success.
The horticultural sector is still firmly owned by family businesses. No fewer than 79 out of 100 companies are family-owned. Only two companies are stock listed. However, the share of companies owned by investors is growing. There are currently nine, but interest from both venture capital and private equity is high. 
According to Martien Penning, Founder, Researcher and Publisher of the top 100 ranking, horticulture is hipper than ever. "All over the world, various parties have their eyes on horticulture. These are small start-ups, large technology giants such as Microsoft and Tencent and private equity companies. All from the mantra that 9 billion people should be fed." 
In July 2020, Dutch scale-up PlantLab raised a first external investment of € 20 million from Dutch investor De Hoge Dennen Capital. The company has developed a globally patented technology for 'vertical farming' for growing vegetables and fruits. It will use the injection of capital to open indoor production sites in various countries. The new technology makes it possible to grow fresh, healthy, and delicious vegetables on a large scale very close to the consumer without using any chemical crop protection agents. On a surface area the size of only two football fields, it is now possible to produce enough crops to feed a city of 100,000 residents with 200 g of vegetables each daily.
According to Ben Verwaayen there is a clear explanation why investors are becoming more interested in horticulture, although you need to distinguish between venture capital and private equity firms. "People are looking for returns and if you do it right there are good returns. Personally, I am not convinced that private equity offers the right set of instruments in all cases for a company to come to fruition.
You have to look at it case by case, because it is certainly not a "one size fits all". Where it does work you should know that horticulture is a sector where a little longer breath is needed. It is not about making fast money. But the fact that it is more on the retina now was unthinkable ten years ago. It is certainly an interesting development to keep an eye on."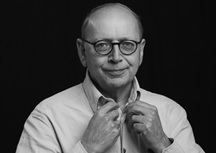 Ben Verwaayen   
Hillenraad100 #1 KUBO GROUP:
With its advanced ultra-climatic greenhouses, Kubo has been supplying the breed of greenhouse construction for years, a high-tech product that is in great demand worldwide. The company is committed to making this technology solution available to a wider customer base. With their Full Service Grow Concept, customers are taken step by step in the realization and exploitation of their high-quality greenhouse technology. Sister company PYLOT offers software that optimally interprets dates from ultra-climax greenhouses. This data platform not only makes life easier for growers and growers, but also for investors who feel that they are on the eve of a major breakthrough. 
Hillenraad100 'Global Players' #1 RIJK ZWAAN:
Rijk Zwaan became the #1 firm in the Hillenraad100 category 'Global Players'.
Family owned vegetable seed company Rijk Zwaan was once again rewarded with first place in the category "Global Players". The company has elevated innovation to the highest art and is known for working closely with customers, universities, fellow companies, NGOs and other stakeholders worldwide. Moreover, with an R&D investment of 30% of annual turnover, Rijk Zwaan is the largest agricultural R&D investor in the Netherlands.