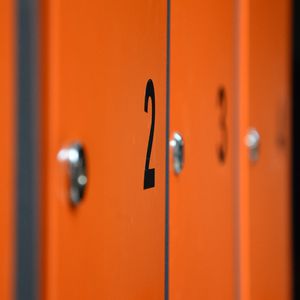 For many people in the working world, climbing the corporate ladder and becoming Chief Executive Officer (CEO) is a highly-coveted goal. But for some - or their employers - such advancement isn't exactly a logical next step.
Take the CFO for example. The company's Chief Financial Officer is a senior executive position. The head of the organization's Finance department, the CFO is a highly-specialized professional, who brings a niche skill set to the boardroom. Their purview extends to overseeing the company's financial operations, budgeting, and reporting.
Recent years and events (ahem… Covid, supply chain crises, the ongoing recession, and the war in Ukraine, to name a few) have, most certainly, seen the CFO assume integral and indispensable roles in company decision-making. What's more, increased adoption of technological innovations to resolve a wide range of business and customer-centric issues has led to significant changes in the way organizations are run, adapt, and scale, necessitating increased involvement from the CFO and Finance department.
Does that mean that the CFO is now in the position to assume the "ultimate" role of CEO, the de-facto leader of the entire organization? Why would a CFO want to become a CEO in the first place? Is such a move really an advancement, or rather a parallel shift? Why not keep successful CFOs in their positions and recruit new CEOs, either from within the company, or externally?
A unique POV & untapped potential to lead organizations through crises
It's true. CFOs generally lack the necessary experience and familiarity with the business side of operations. As such, only about 8 percent of those promoted to CEO succeed in uplifting the company's performance to top-quartile performance. However, CFOs continue to be promoted to CEO positions, indicating that company boards do see value in their skills and experience, in taking the business forward, from thereon out.
Why? It turns out that CFOs-turned-CEOs bring several advantages to the company. First, during their tenure as CFO, these executives spend vast amounts of time with the CEO, collaborating with them on executing the organization's business strategy and goals. The exiting CEO can personally vouch for them to the board and investors, leading to a potentially smoother transition to this particular role. Second, they are well-acquainted with the company's macro environment, and can seamlessly ensure that the pathway toward executing said strategy is aligned with the business' budget. Lastly, their point-of-view is financially-oriented In the current financial climate, this is perhaps the precise focus companies need to stop "dreaming" their funding to the ground, and start building solid, profitable offerings based on hard data that secure product-market fit and lasting value.
Shifting towards risk to reap big rewards
The same financial point-of-view that can present as an advantage for the CFO promoted to CEO, can equally serve as a weakness. There's something about the CEO that "screams" "dare to dream;" it's how concepts are born, innovations make their way from idea to reality, and budget is pitted against the potential for revenue and growth. Without risk, there can be no real rewards. It's why financially prudent CFOs traditionally make companies close to $1 billion less in revenue during their earlier years as CEOs.
To succeed as CEOs, CFOs should significantly shift their focus from one of financial conservatism to one of growth orientation. It's up to them to stop zeroing in on costs, and start envisioning how they can promote growth and bring in more revenues. To do so, it's recommended that they find their passion for their product or service, open the lines of communication, develop teams who can share the burden of responsibility, and find mentors of their own, to bridge any remaining gaps.
It may not be easy, but with some effort and partners "in crime," CFOs-turned-CEOs can truly integrate the best of both worlds, and boost their organizations' bottom line.
Strong in numbers, stronger in agility
For CFOs making the leap to CEO, the ability to quickly learn and respond to changes of all kinds is an absolute must. This skill served them well in the company's Finance department, and will be integral to their success in their new position; even more than their penchant for crunching numbers and keeping the company in the black.
At Hunter, we value executive development, across positions. We provide CFOs advancing to the role of CEO (yes, it is a climb, not a slide) with the guidance and mentorship they need to help them leverage their strengths and broaden their point-of-view.
If your organization is looking to fill its CEO position with either your current CFO or external talent, talk to us about how the Hunter team can help. >> https://hunter.co.il/en/contact/