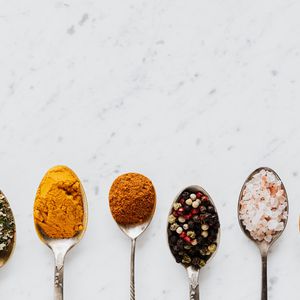 When seeking to recruit dozens of employees for foreign company based in the Middle East… how do you even get started? Where do you start? What processes do you set in place?
At Hunter, we understand that global search may be a daunting step for some companies and candidates. Regardless of who the client is, what role they're looking to fill, and who their target candidate audience is, we make it our mission to learn everything we can about their company - and country's - culture, needs, and work environment. We then locate the right candidates, wherever they may be, and bridge any prevalent gaps to create winning, long-term matches.
So, if you've experienced the stress of staffing your global team, or even if you haven't, settle down for an exciting case study and see how we helped one foreign company overcome the challenges involved in global search, with the right growth mindset, and some good old Hunter charm.
A Pioneering Partnership
The following case involves a company in a friendly Middle-Eastern country that was undergoing a digital transformation and control system upgrade process. As such, they were in the market for some 'Start-up Nation' expertise. Turning to Hunter, they requested Israeli high-tech experts to join their company, some as full-time employees, and others as consultants.
Partnerships between Israeli employees and global companies is nothing novel. However, when considering the country's geo-political location, such a joint venture is nothing short of pioneering. That said, to be able to successfully locate and place the right experts in the right roles, significant market research, mapping, and cultural "education" was in order, so as to avoid stepping on anyone's toes. Despite the average Israeli having some knowledge of Arab culture, customs, and language, and the actual work being performed in global "techie" programming languages, it seemed that both the company and Hunter had quite a bit of work to do.
Learning the Scope
With dozens of diverse positions in various disciplines to fill - from various senior technology roles to sales, industry, food, geography, statistics, and other positions - our global search team entered a significant recruitment process. We sifted through countless resumes, mapped personas, and located promising candidates, via multiple sources. Our global search experts divided up the open positions, with each Hunter team member taking on the positions that were within their areas of expertise.
That said, there was still a lot of learning that needed to be done.
Understanding the Challenges
When seeking to recruit workers from one country to join a company located in another, the main challenge is always bridging cultural gaps and overcoming candidates' lack of experience with the target market. This case was no different.
Cultural, linguistic, and professional differences between the company's team and Israel-based Hunter made it difficult to initially gain a deep understanding of the client's needs. As such, identifying the right talents who could be suitable for the many open positions, posed a challenge. Additionally, as the client had no real experience in employing Israelis, we quickly learned that we had to ensure that both the company and its potential candidates learn the nuances of working together - behaviors, temperament, payment processes, etc. This duality of working with the company and the candidates and guiding them through the recruitment process to forge strong matches and lasting relationships required our team to employ the Hunter 'Triangle of Trust' <insert link to relevant blog post>, over and over again.
Overcoming Obstacles Through Conscious Communication
Above and beyond our sense of professionalism and commitment to our clients (companies and candidates), at Hunter, we pride ourselves on building and maintaining strong lines of continuous communication - the backbone of any trust-based relationship. We made it clear to all parties involved that we are always available to consult and advise, and we made a point of constantly learning more about all parties involved. No topic was off-limits and no limitation was left untouched. This enabled us to build a personal trust-based relationship - separately with the company and each candidate, as well as between the company and each candidate they ultimately went on to employ.
Do you need help overcoming global challenges involved in recruiting the world's best talents for your local business?