Nic has more than 40 years of HR experience, spending a large part of his early career in one of the largest beverage companies in the Philippines and later, assuming the helm of HR of a Filipino global company. He worked in the trenches when labor relations in the Philippines was as challenging as it could get in any part of the world. But he has spent a large part of his career in the boardroom, partnering with his chief executive to grow and diversify one of the largest conglomerates in the Philippine until his retirement as Senior Vice President – Corporate Human Resources Group of JG Summit Holdings Inc. this year.
JG Summit, more popularly known as the Gokongwei Group has over 60 companies worldwide and a total manpower complement of 80,000, spanning different industries including Consumer Goods, Retail, Airlines, Petrochemicals, Packaging, Banking and Insurance, Hotels and Real Estate, Publishing, BPO, Data Analytics, Fintech etc. Nic is currently Senior Advisor and in that capacity, guides the Corporate Human Resources Group of the Gokongwei group, particularly in the critical areas of Leadership and Talent management, Organizational Culture and Capability, Employee Value Proposition, Labor Relations etc. He also sits as an Independent Director, consultant, executive coach and adviser of companies outside JG Summit.
One can say that successful CHROs are fascinating personalities because HR requires a unique set of competencies. Apart from the functional skill, the role of Chief Human Resources Officer requires wisdom, the ability to build trust and work with all executives and a high level of influencing skills.
In this article, we try to distill the wisdom and experience of a man who has seen the evolution of HR in the Philippines and the growth of one of the most diversified conglomerates in the Philippines.
1.
If there is ONE advice you would give HR leaders, what would that be?
Choose an experienced coach who has done it all, evolved in his various roles in HR until he or she assumed the highest HR leadership role, preferably in a conglomerate and in both a global and local setting. Be curious, continue learning and seek out advice and counsel from experienced HR professionals, then apply your learnings in your own organization. Continue building on your desire for continuous learning and improvement. Make your "passion" for your role your "vocation." As the saying goes "Find the job that you love most; in doing so, you will never have to work a day in your life".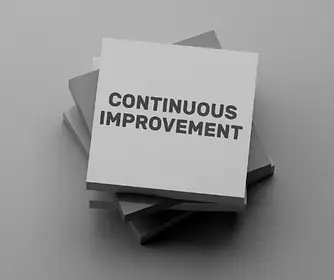 2. 
Where do you think is HR headed? How would HR be different in the next 5 years or so?
The CHRO is headed to become more and more of a Chief Executive Officer. The CHRO is evolving to be the most important position next to the CEO. The CHRO experience can also be seen as a condition to becoming a CEO. The uncertainty and unpredictability of the business environment, and the shift to virtual and digital connection have brought to the fore the need for more agile, iterative, collaborative and innovative leadership. All these are human and behavioral traits and competencies that cannot be automated or digitalized. 
 
The key role of CHRO is to help drive EXECUTION. To help execute, the CHRO needs to be able to enlighten the CEOs to be "people" leaders. Interventions around developing their people skills to inspire and nurture the talents who will execute the imperatives of leading and managing the business will be critical. Therefore, the CHRO will become a CEO in his own right. He can be the Chief Enlightenment Officer if he needs to enlighten the CEO, or Chief Engagement Officer, if he needs to help his CEO be engaged with his talents, Chief Execution Officer if he needs to help his CEO execute the imperatives of the business or even become a Chief Execution Officer if he needs to exit a leader who is a misfit in his organization. Therefore, leadership development and deepening the pipeline for succession will be a crucial role that CHROs will have to play over the next few years. A company will be differentiated by how well its HR Leader will be driving this needed leadership transformation in his organization.
Organizational Development is also directly impacted as it requires building organization capability and effectiveness around a different mind-set, skills-set and heart-set. The CHRO is expected to facilitate revisiting the Purpose, Values and Ambition (PVA) of his organization as these will serve as the company's enduring guide post in the way they lead and manage their talents and organization as a whole.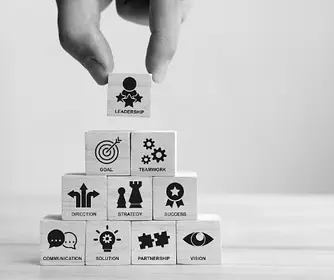 3.
What advice would you give to family corporations that want to transform their culture?
They need to professionalize their ways of working. Create systems and processes that are objective and will allow stewardship and proper governance. Implement a clear and objective Performance Management Process that will track performance and recognize/reward performance. Install a strong leadership development strategy/program aimed at deepening capabilities and pipeline of succession for leadership positions.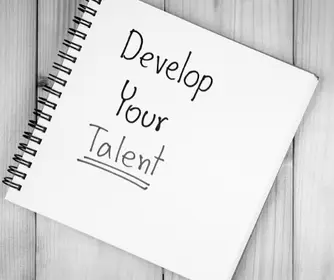 4. 
How should Philippine companies prepare for expansion into other markets, particularly ASEAN, in terms of the management of leadership talent?
Philippine companies first need to be very competitive in the local market. Build on the local success by understanding the demographics of other markets to be able to produce and market the right product/s. The rest is about EXECUTION: developing the right talents who have a shared mind-set, skills-set and heart-set aligned with the company's Purpose, Values and Ambition (PVA). Inspiring and nurturing leaders who are able to get their talents to internalize and socialize the company's PVA are critical to execution.