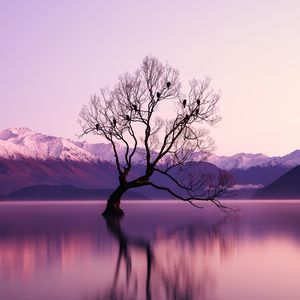 Fundraising Campaign
A common and mistaken belief is that businesses are all about money. Sure, business strategies are designed to generate profitability for the organization, but the real goal of any and every business is to create and provide value to target customers. The money that is earned from providing customers with value is what enables the company to stay in business and scale, as its leaders see fit.
When seeking to raise capital funds, it's tempting to look beyond your company's geographic borders. Indeed, a global capital fundraising approach is key in securing the right investors whose mission, vision, and goals are aligned with your own. That said, when VCs and CEOs from different countries, time zones, and cultures network and entertain the thought of making and accepting an investment, there is a need for much knowledge and sensitivity to each other's needs and preferences, so that critical aspects of the investment process are not lost in translation.
At Hunter, we're always looking to maximize our clients' obtained value. We understand that global capital fundraising, much like headhunting, is a relationship-forming process, and we approach it as such when seeking to match VCs and CEOs from different parts of the world, as well as when helping companies fill executive positions made possible by new funding received.
No one understands our holistic, relationship-building approach to capital fundraising better than the unit's head, Ronit Tenenboim. Having previously served as the GM of three branches of a private, global languages-services company with over 150 branches worldwide and as the founder of GTS, a company specializing in connecting startups and investors, Ronit has vast experience working with international funds, as well as Israeli startups. Having witnessed their mutual need for partnership to grow and flourish, on a global scale, Ronit made the decision to join Hunter and help establish a unit dedicated entirely to creating and nurturing these precise partnerships, freeing busy CEOs to get back to pressing day-to-day operations.
Here are five things Ronit believes every startup must do before embarking on a global capital fundraising campaign, based on her unique and long-standing experience in the field.
#1 - Do your due diligence
Be sure to perform a deep mapping of your target market, to know which funds and companies are relevant to your startup and its offering. Fail to do so, and you run the risk of wasting time and money - both of which are precious company resources.
This could have been the fate of one of our clients, a startup that had initiated contact with a large number of funds over the course of nearly half a year, only to set up a single meeting. After starting to work with us, and Ronit went through their list of prospective investors, it became clear that over half of the funds that made the list were completely and utterly irrelevant to the startup. Some didn't share the same geographic focus, others were interested in different investment sizes, and still others clashed on the development stage and professional focus. Our thorough research and experience are what enabled the startup to land several meetings that ultimately led to interesting partnerships and exciting investment opportunities.
#2 - Make sure your interests are aligned
Before approaching any particular fund or company, take a deep dive into their existing investment portfolio, to make sure that their focus is aligned with yours, and that no conflicts of interest with other portfolio companies exist.
One particular client turned to Hunter for help, after failing to adhere to this best practice. They had turned to multiple funds without researching them in-depth, including one fund that had a major conflict of interest. Ronit was able to re-direct its efforts so that the startup would not risk exposing its sensitive (yet unclassified) information, and help them match with a fund that had no conflicts in its portfolio.
#3 - Understand the investor's intentions
Once you've determined that an investor's goals are aligned with those of your startup from a professional perspective, it's integral that you ensure that you understand the role the investor is interested in playing in your startup, post-investment.
To understand the investor's intentions, ask (and answer) the following questions: are they in the market to become a lead or a co-lead? What investment period are they interested in? How much money have they previously invested in other (better yet, similar) startups? During what stage would they like to enter the partnership? Most importantly, what added value will they bring to the table, aside from concrete funds?
#4 - Identify company decision-makers
Dig around until you've determined who ultimately makes investment decisions within the VC or fund, so that you can make efficient use of your time, avoid broken telephone syndrome, and speak to the right person.
We were approached by a startup for help connecting with relevant funds, after their decision-makers failed to identify and approach the actual decision-makers. Ronit redirected their efforts from contacting multiple contacts within the funds willy-nilly, which had led the startup to receive irrelevant responses, simply because the contacts didn't have the authority to make decisions. Thanks to Ronit's precise efforts, they started setting up meetings with the precise decision-makers who needed to hear about the investment opportunity, in the first place.
#5 - Make direct contact
Try to reach the investor directly, either via mutual connections or by contacting them yourself. This is especially important, as investors typically receive multiple requests for funds at any given point, and need a personal touch to convince them that yours is worth considering.
In such a case, a generic mailer is not enough to seal the deal. To convince potential investors to set up a meeting, it's critical that you either pick up the phone, send a personal message on LinkedIn, or have a mutual contact make acquaintance between you, so that they are more inclined to listen to (and internalize) your pitch.
Bottom line
Seeking capital funding on a global scale can be tricky, but following the above five tips and approaching the process as a relationship, rather than as a deal, can go a long way towards securing needed investments. Partnering with Hunter and our vast network of precise connections to help navigate the complexities of global capital fundraising can help companies and funds find the right matches for their long-term, mutually beneficial relationships, with both parties optimizing their time and resources, and preventing relationship "growing pains" from killing potentially exceptional partnerships.
Ready to say "I do" to a global capital fundraising opportunity? Talk to Ronit and get started today! <Contact Us>